
We care about your personal injury recovery
YOU FOCUS ON HEALING, WE CAN COME TO YOU

We're experts in auto accident law
WE MAKE THE PERSONAL INJURY JUSTICE SYSTEM EASIER TO NAVIGATE

Your local car accident attorney
WE WON'T STOP FIGHTING FOR YOUR RIGHTS!
High Rated Personal Injury Attorney Utah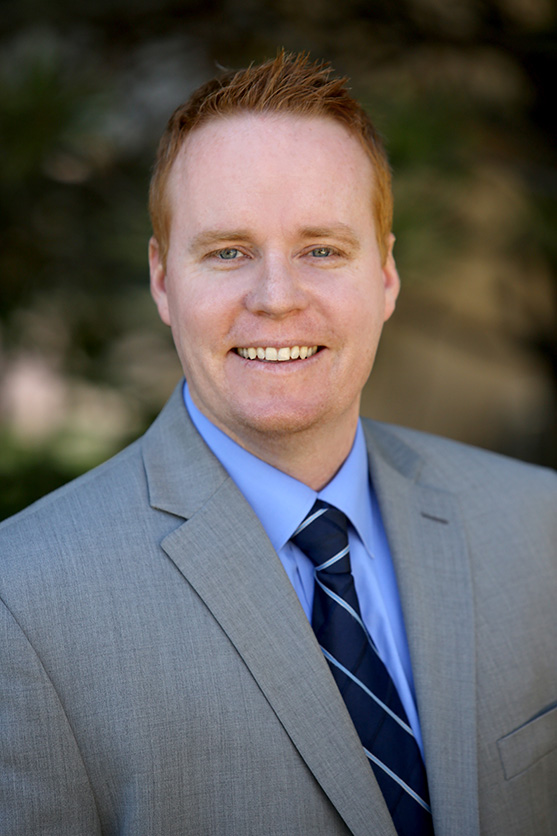 Regardless of the kind of personal injury you sustain, suffering injuries can be frightening, frustrating, and sometimes life changing. However, the situation can be more complex if the accident is caused by the negligence of another person. Your life in such moment can go from normal to tragic.
Ipson Law Firm is based in Salt Lake City, Utah. Our priority is to represent the wrongful injuries sustained by our clients, and also provide compassionate and responsive legal guidance. You can trust us to provide the service you truly deserve.
Our Ipson personal injury lawyers are experienced, and have been working as a team since 2011. With our experience in the service, we will help you obtain the financial damages you rightfully deserve. Our goal is to assist our client to get compensation for their losses and injuries using our experience. We have helped countless number of clients; let us use the same method on your behalf.
What We Offer
After you suffer from personal injury of any kind, you will need a caring and knowledgeable attorney. At Ipson Law Firm, our lawyers will help you with the right step throughout the claiming process. Because of this, we provide:
Respectful and courteous counsel.
Prompt response and service.
Limitless access to your injury attorney and,
Resources that are used throughout the case.
This is the reason why our clients are always satisfied.
We never lose sight of our purpose in any case because we place our clients at the center of the service we provide. Call us to discuss your unique injury case and find out the diverse options available. You can also learn about the right compensation for your injuries.
We can help you seek financial compensation for any kind of personal injury. We understand that you will suffer financial constraint due to the personal injury. Medical bill alone can be difficult to cope with, also paychecks might be forthcoming. If the other party decided to offers a settlement, our attorney will advise you whether to settle or not.
Whenever you have a personal injury, let us help you to handle the case. Our team will provide a free case review before the claiming process. This is to help you know about the legal options that are available for your unique case.
Why People Hire Utah Car Accident Lawyers — 5 Reasons:
Some people may think they can handle the situation themselves after a car accident. Some may be prepared to deal with the insurance companies and follow their claims process, you may also feel like going against the other driver's lawyer who will work hard to pay you nothing or the minimum amount possible.
You don't have to stress yourself dealing with an auto accident. An auto accident attorney at lake salt city can do most of the legwork for you enabling you to concentrate on your recovery. Below are reasons why most people hire an Auto Accident Attorneys in Salt Lake City:
1. A thorough understanding of Utah law
There is likelihood that you will not know all the Utah law unless you have specialized legal training, including comparative fault, the consumer Fraud and Deceptive Business Practices Act, or the statute of limitations on a personal injury claim. An experienced Utah based auto accident lawyer will identify the legal issues and relevant laws related to your own accident and provide a good understanding of those laws as well as how they are applied within the local court system. By hiring an attorney who has the detailed knowledge as well as experience you need to recover from such accident, you don't have to waste time on personal research.
2. Help with the insurance claims process.
So as to recover from an accident, you have to turn to either your insurance provider or that of the driver at fault. It may sound simple: you will file a claim for the injuries sustained. However, it is quite different in reality. The insurer may deny your claims if they believe you are at fault for the accident. An attorney understands the kind of information to provide so as to increase your chance of approval. A lawyer will also know the right step to take if your claim is denied and this is one of the reasons why most people hire them.
3. An appropriate calculation of your damages
There is need for you to know the economic and non-economic damages incurred before filing an insurance claim or a personal injury lawsuit so as to ask for the reasonable amount of compensation. An auto accident attorney will ensure you missed nothing when adding up how much you are owed, as well as your future medical expenses, disability, pain and suffering, and disfigurement.
Auto attorneys also have experience about how much your non-economic injury like mental anguish worth. Coming up with an amount yourself may be wrong because the amount may be too low.
4. Experience in negotiating insurance settlements
Most insurance companies will offer a monetary settlement so as to avoid a lawsuit and to get rid of the claim as soon as possible. Most of the time, they offer a relatively small amount because they don't want to pay more than necessary. An auto accident attorney will recognize a low offer and will not accept such an amount. An auto lawyer is highly trained in negotiating tactics and will be able to use his or her years of experience to your advantage.
5. Proper representation in court
Sometimes negotiation may not be successful, reason being that the insurance settlement policy is too low to cover all your damages. In such scenario where settlement is impossible, your attorney will represent your interest in court to seek compensation through a jury award.
How A Personal Injury Lawyer Can Help You
The idea of talking to a personal injury lawyer may be intimidating to some individuals. Once you've been hurt and you know someone else is at fault, but maybe you think addressing the issue on your own is easier. Your thought may be to submit an insurance claim and wait for the payment to be made.  However, there are many ways a personal injury lawyer can significantly enhance your chance of getting paid for your medical bills and other damages incurred.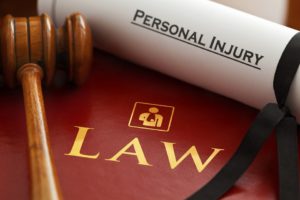 Sometimes personal injury claims can be very complicated, most especially if multiple parties are involved in the collision. It can also be complicated to make claims if your injuries are severe and will require treatment for a long duration, or lead to some degree of disability. A personal injury lawyer can help to ensure that you get a fair settlement for your claim. If you handle it all alone, there is high tendency of getting less than your claim is actually worth.
Once you hire a personal injury attorney, your attorney can take care of the case and also deal with the necessary details while you concentrate on recovering from the injuries you sustain and also take care of your family. There are some steps along the process after your accident where an experienced Utah personal injury lawyer can be valuable.
INVESTIGATION
There is need for you to gather evidence to support your allegations that the other person caused your accident, and that you have sustained injuries that can be compensated financially whenever you have an accident and want to make a claim for your injuries. A personal injury lawyer will know the kind of evidence you need, how to source for such evidence, and how to prove with the evidence that the other person's recklessness, negligence, or intentional actions caused your injuries.
Your lawyer should also have a set of experienced people who can assist with the various aspect of the investigation. Such individuals may include a physician who can perform an assessment on your injuries, an accident reconstruction expert, or an appraisal that can assist to determine the value of the damaged property.
NEGOTIATION
After gathering all the evidence, your lawyer will put it into writing as a demand letter to the insurance company of the individual that caused your injuries. The demand letter will state clearly what happened to you, how you are affected, and also make a demand for the compensation owed to you based on such facts and evidence. The demand letter is the first step to take in the process of negotiation.
A good personal injury attorney brings to the negotiations knowledge of Utah law, insurance policies, and the claims processes, as well as an understanding of the approach most insurance companies use to try to minimize the amount they pay out. Your lawyer can negotiate on your behalf based on his or her knowledge so as to get a reasonable settlement for you.
LITIGATION
A lawsuit may become necessary if the insurance company refuse to pay you.  A good personal injury lawyer brings your case to the state and federal court where your case will be heard, including working with judges, clerks, and the lawyer who may be representing the other side. Your lawyer will also be with you through every step of the litigation process, from writing and filing the complaint to trying the case in the court. Your claim may end up hinging some part of Utah or federal law, in which case you would want an attorney who understands the law in details and can make the best possible arguments on your behalf.
Car Accident Injuries & Compensations
It is important to know how an insurance company would value your claim. This is to give you an insight to how much in claims your injury worth. The first thing an insurance carrier will consider is the type and amounts of damage incurred and then, the percentage of the fault.
An insurance company will pay for the following types of damages
Medical Bills: The product you purchased for your injury as well as the services you received during the course of the treatment. For instance, any hospital care that you took, including emergency care, chiropractor visits, doctor appointments, work done by a physical therapist, bandages, braces, crutches, etc., are all medical expenses which are paid for by the insurance company.
Most of the medical expenses incurred due to the injuries sustained would be added. The only exception is the medical examination fee that is ordered in preparation for litigation. It is crucial to know the total amount of the medical expenses. The medical expenses can be used to determine the total damages. The amount and type of medical damage incurred can affect other types of damages such as emotional distress, lost wages, pain and suffering.
In case you will still need medical service after the settlement, do ensure to add the ongoing medical expenses to your bill. Your medical specialist can give you advice and opinion about how much an ongoing medical care will cost.
Emotional Distress: Some of the consequences of auto accident are emotional distress, pain, and suffering. In case of a serious accident, it can result to anxiety and fear. Disfiguration can also result to other types of emotional stress such as shock and humiliation. Mental imbalance should also be considered when you want to make your claim from the insurance company.
Lost Income: If you sustain a serious injury, you won't be able to work during the period. However, if the injury is permanent, it may be impossible to return to work. You should also include the lost income when you are injured to your claim. This also includes the uncompensated time that you took off from work because of the injury you sustained. It is expected of you to calculate this based on you earning if you are not injured. The lost earning capacity should be added if the victim of the accident won't be able to earn the amount he or she was earning before the accident.
Loss of Consortium: Loss of Consortium is a loss incurred by a spouse when his or her partner is injured. It also covers loss of sexual relation, companionship, aid and comfort and partners. In this case, we need to consider some factors before the partner who sues for this kind of benefit will be considered. The factors include:
Strength and stability of the marriage,
Care given in the relationship before the accident
Life expectancy of the couple and
Extent to which the interest has been lost as a result of the accident
WHAT CLIENTS SAY ABOUT OUR PERSONAL INJURY LAWYERS
Would definitely recommend



 



 



 



 



Michael Ipson was responsive and committed to ensure that I received a settlement that was consistent with my case. I would definitely recommend his law firm if you are currently struggling with a personal injury case!

Wish I had called sooner



 



 



 



 



After trying to handle my case by myself I called the Ipson Law Firm. I wish I had done it sooner. I got way more than I expected.

Everything you could ask for in a lawyer



 



 



 



 



Mike was professional, responsive and excellent. He wrapped my case up in a very short amount of time and got me a settlement far greater than I had thought possible. He's everything you could ask for in a lawyer.

Great attorney!



 



 



 



 



Mike Ipson is a great attorney! He made me feel comfortable and got me the settlement I deserved. I could not have picked a better attorney!

Properly compensated...and more!



 



 



 



 



I came in for a free consultation at The Ipson Law Firm and they told me that I would get properly compensated... They did that and more!
WE BUILD YOUR PERSONAL INJURY CLAIM FOR MAXIMUM COMPENSATION
Car Accident Lawyer
Car accidents cause injuries that can change the course of your life.
Motorcycle Accident Lawyer
Do not let a motorcycle leave you down and out for the rest of your life.
Semi-Truck Accident Lawyers
 A thorough investigation can help determine the cause of the accident. Find out how we can help!
Drunk Driving Injury Attorney
Did a drunk driver hit you or someone you love?
Dog Bites Injury Attorneys
Dog bites can be far more devastating than just the initial injury.
Wrongful Death Lawyers
Did you lose a loved one in an accident that may be a wrongful death?
Boating Accident Attorney
Did you or a loved one experience an injury from a boating accident? Was negligence the cause of the accident?
Slips and Falls Injury Attorneys
If you fell down because of someone's negligence, give me a call.
CONTACT US
GET ANSWERS FROM TOP-RATED PERSONAL INJURY ATTORNEYS IN SALT LAKE CITY! FREE!
Fill out the form below to receive a free and confidential initial consultation.